[img]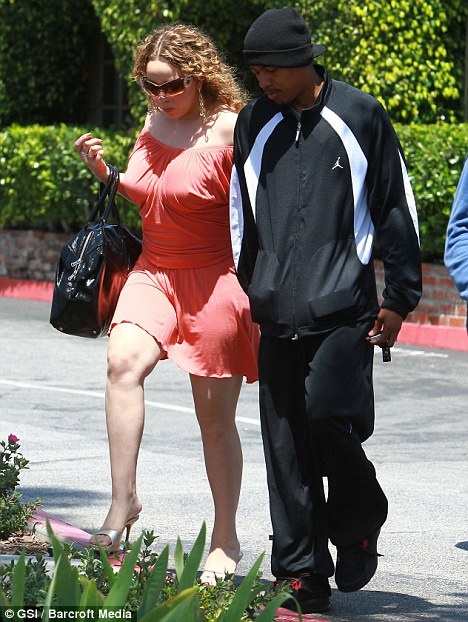 [/img][img]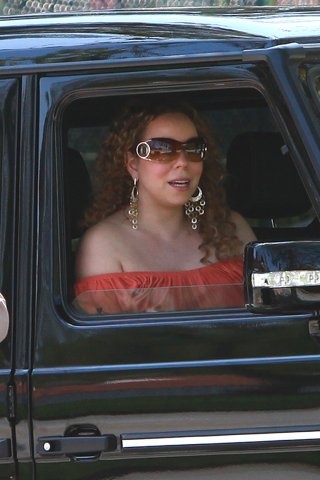 [/img][img]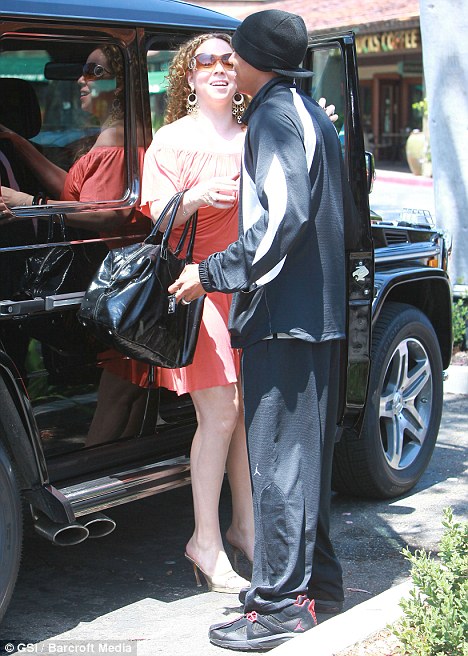 [/img][img]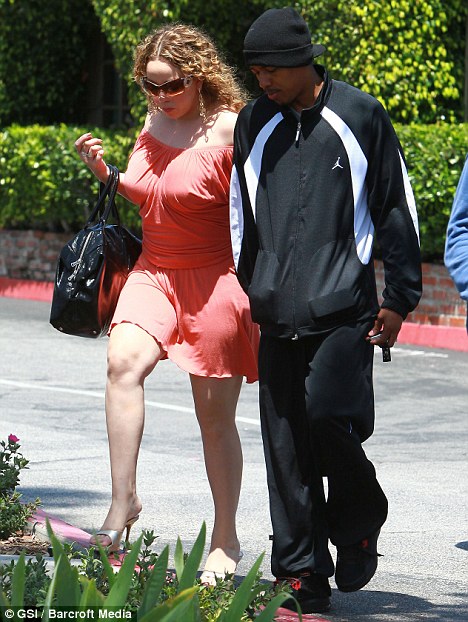 [/img][img]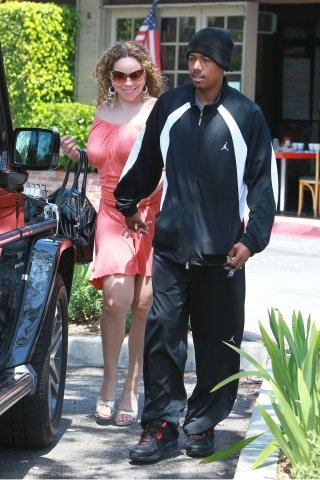 [/img][img]
[/img]
Nick je l'as joue racaille, avec la police ,j'adore! :j\'suis love:
Surtout pour sa belle je croit enfin après j'ai pas compris c'est dit en Anglais, mais je croit ça as un rapport avec un baiser récent (Comment? On as pas le droit d'embrasser en Amérique What.The.Fuck.!) .
Thanks, honey! Nick Cannon smiles broadly as wife Mariah
Carey
leans in close to give him a kiss in Beverly Hills yesterday
They've been accused of being one of the most nauseating couples
in showbusiness.
A tag Mariah Carey and husband Nick Cannon are clearly oblivious
to as they indulged in yet another public display of affection.
They stopped for a hug and a kiss for the cameras as they left a
restaurant in Los Angeles yesterday.
Love you, baby: Mariah smiles lovingly at her husband as
they leave a restaurant after lunch on Saturday
But Mariah's eagerness to smooch her other half could also have
been her way
of seeking some comfort after a confrontation with a police officer
a few hours earlier.
The couple went out in Beverly Hills on Saturday for a bite to eat,
stopping at a church on the way.
As as the 41-year-old singer sat patiently waiting for her 29-year-old
husband, who appeared to have popped inside the place of worship,
a police officer on a motorbike approached her car window.
Sure you don't want an autograph? Mariah listens to the
policeman as he points down the street
It is not sure what the officer wanted with her but eyewitnesses
said he was quick to pull up to Mariah.
However, all was well that ended well, so it seemed, because after
a quick chat, the policeman turned on his heel, got on his bike,
and left them to it.
Mariah and Nick then went on to the Beverly Glen Deli where they
enjoyed a spot of lunch before heading back to their car - but not
before Mariah stopped to give her beloved a kiss.
Curvaceous: Mariah sports a fuller figure in her
short summer dress as she and Nick head off to lunch
She also looked fuller in the face, her recent weight gain all to
apparent
in her revealing summer dress.
But her curves are clearly a delight for Cannon as the couple
get ready to
celebrate their second wedding anniversary on April 30th.
He revealed that they were planning to get married again and
added:
'We get married every year! That's our thing. So it's going to
be our third
wedding this year. That's what we'll be doing on the actual
[anniversary]...
We'll do something, a party or event, just to celebrate.'
Posted by Mariah Carey MC at 7:17 AM